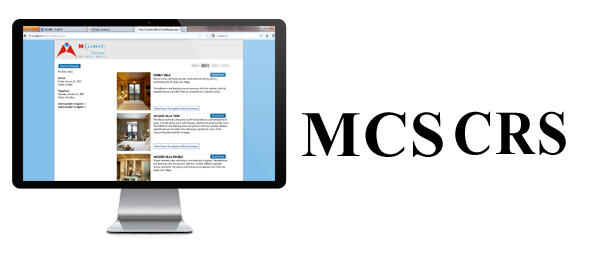 The Centralized Reservation System of M Cubic Solution gives hotels an edge and a strategic advantage over their competitors. It facilitates hassle-free online booking in hotels/ hotel chains or resorts. Using MCS CRS, information can be stored and distributed as well. Further, you can also use the system to advertise the promotions, events dates, guest feedbacks, etc.
MCS CRS is a customized application that makes reservation of rooms a guileless process. Through this system, users get confirmation through SMS alert and Email messages. Reservation advance is tightly linked through the payment gateway system. Online data transfer to the local premises of the Hotel through a Web service is an additional feature. User can collect information about the availability of the rooms, the pricing structure, the accounting, billing, etc. Restaurants benefit by more effective agent management, revenue management, marketing etc.
Features of MCS CRS
The MCS CRS allows the administration of the hotel to more efficiently update and edit information about the hotel that includes updating information about availability of rooms, making changes to menus, event calendars, etc. Administer can also manage the reservation system, activity bookings, accommodation, market segment, occupancy costs, etc.
Using CRS, hotels can also manage users individually by assigning roles, granting permissions, using password recovery management. With yield management, hotels make monetary profits as online booking is not done through travelling agents.
MCS CRS provides hotels capability to manage rates by the use of Rate Codes. CSR lends a structure to hotels that helps them manage rates season-wise. You can manage reservations in peak seasons by devising special rates on seasons and dates expecting maximum arrivals. Similarly, low rate structure can be prepared for the low-occupancy periods.
MCS CRS also helps you manage one of the most important functions of hotel management- room inventory control. It gives administration a customized view of the room occupancy, room service, etc. It also helps in managing bookings in the event of cancellations after advance booking or in the event of no show by guests. Room inventory control on the whole helps you to more efficiently keep a check on the status of rooms and service level offered to guests.