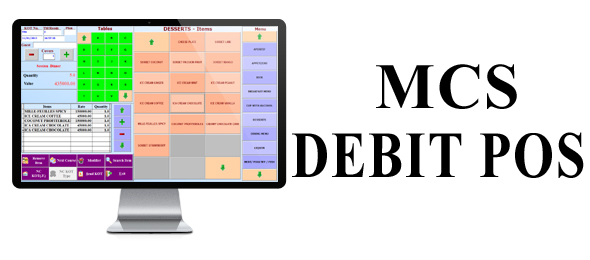 With rising expenditures, customers are always looking for ways to record the expenses and put a ring around them. If you run a restaurants and bar that makes a customer's job of tracking expenses easier, you are rest assured to gain customers at a faster rate as well as retain the existing customers. M Cubic Solutions offer MCS Debit POS that can be used as an effective budgeting tool by restaurants to give their customers a fair idea of their expenditures habits. MCS Debit POS is like a Loyalty Program.
Debit POS can be used by Outlets like Restaurant or bars or food courts, where they issue a card to the guest using which all the payments are made. Whilst some outlets also offer free entries to guests with Debit POS card, it totally depends on the management whether or not they want to include the entry fee as a part of the POS card plan.
The Debit POS cards are of two types- Pre-Paid and Credit. For pre-paid cards, outlets can charge money in advance and guest can utilize the same amount till their balance becomes zero. Guests can also be provided the facility to top-up the card at any point of time. For Credit card, the management will send the statement to the guest for the total bill at end of the month.
Debit POS can be used by the chain of restaurants and the benefits of this module can be utilized by guests at all the outlets
The overall features of MCS Debit POS include:
For all bills paid using the Debit POS card, the guest will earn points according to the management policy.
The points can be redeemed as per the management policy and in exchange of the points, the guest is offered gift vouchers, free meal, discounts, etc.
Guest can claim refund of the balance money at any given point of time
The balance amount is transferrable from one card to another card.
We help these outlets manage all the information about their customers also fetch related reports regarding sales & guest information.
Pos Interfaces - Hardware
Touch Screens.
Pocket PCs.
Smart card readers.
Magnetic Swipe Cards.
Electronic Cash Drawers.
Customer Pole Display.
Kitchen Display Systems.
Remote Printer Servers.
Slip / KOT printers.